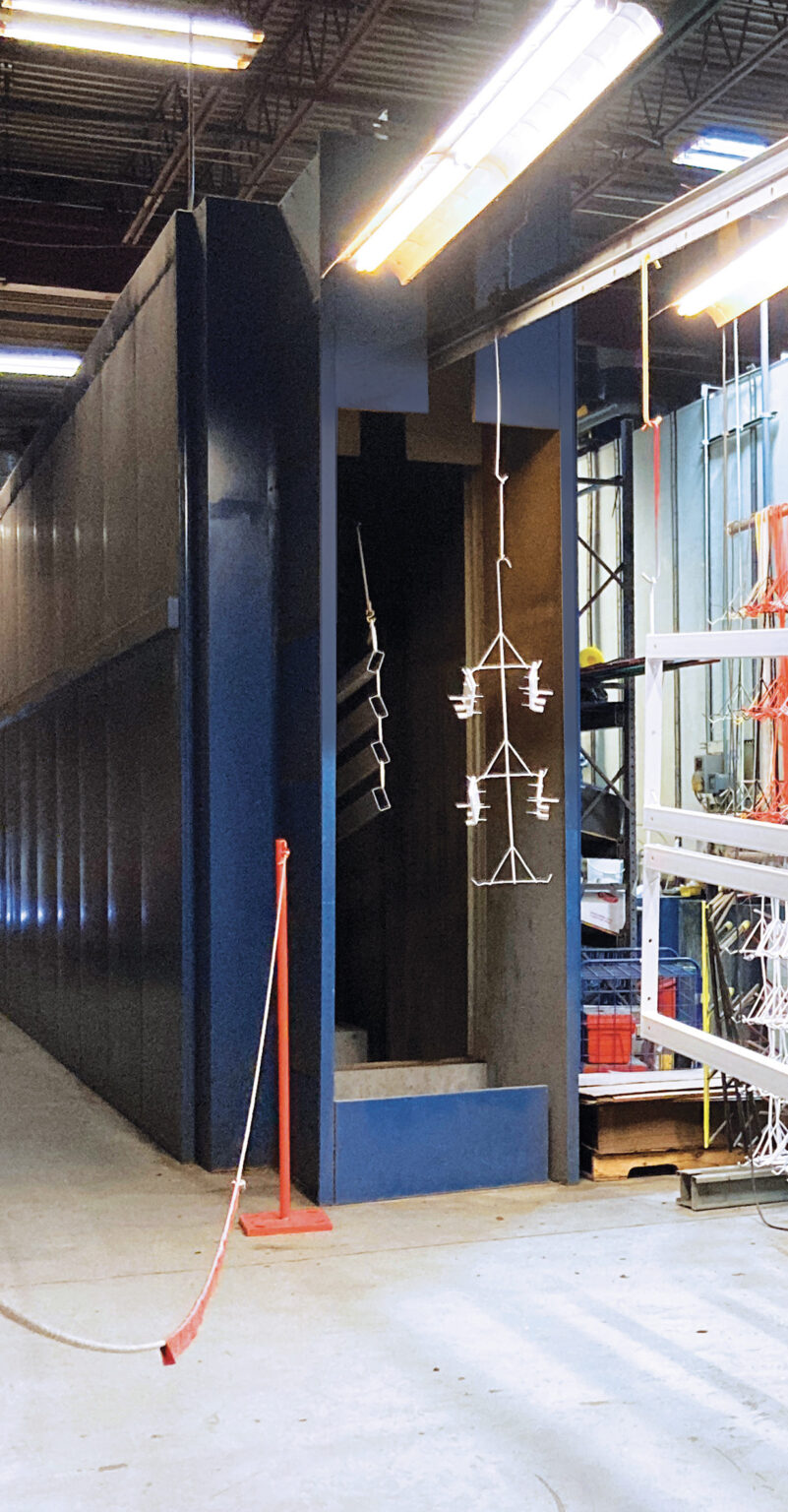 Powder coating is a superior finish for metal that is found on many products you see each day. It makes products durable, attractive, scratch-resist and and long-lasting. Powder coating is a high-quality finish that is environmentally friendly.
STEEL & ALUMINUM PRODUCTS MANUFACTURER
Jaypro's factory specializes in large scale and bulky objects that the other shops typically cannot handle.
LARGE CAPACITY POWDER COAT OVEN
Can accommodate materials up to 30'L x 8'H x 2'W with a maximum weight of 300 lbs.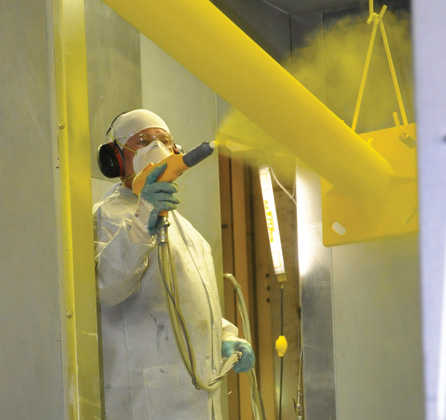 Manual Vibration Gun system for quick change over, making it easier for all jobs large or small.
For more information please contact Jaypro Sports