Waterford, CT – August 15, 2014 – Jaypro Sports has announced the return of Custom Gym Equipment to its line of outstanding indoor and outdoor sports equipment.
Jaypro Sports will again be providing architects and sports facilities with state of the art custom gym equipment including basketball backstops and divider curtains. As an early innovator in custom gym equipment, Jaypro Sports will continue to offer new products to compliment its strong line of earlier innovations such as; Custom Backstop Colors, 3-D Modeling and Renderings, the Direct Drive Backstop Winch, the Mec-Pad Key Pad Equipment Controller, the state of the art E-Tech Touch Screen Programmable Total Gym Equipment Controller with Height Adjuster Settings, and the Matlok, Mat Hoist Safety Strap.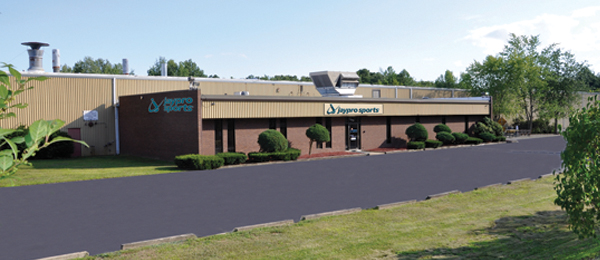 Jaypro will be introducing capabilities such as BIM-Revit Models and Navisworks Collaboration in addition to their state of the art 3-D CAD program; Inventor. Extensive engineering experience allows Jaypro Sports to excel in large scale project design and management.
Together, these custom products, and the extensive outdoor product line used in athletic field construction, make Jaypro Sports a leader in providing quality athletic equipment for the total facility.
About Jaypro Sports, LLC; Founded in 1953 as Jayfro and became an early leader in recreational sports equipment design and manufacturing. Now known as Jaypro Sports, the company continues under the same family ownership since 1986 when the company was purchased from its founders. It strives to provide safe, quality and innovative sports equipment to the institutional market from a manufacturing and warehouse facility in Waterford,
Jaypro Sports – Innovation, Performance and Commitment since 1953.