Jaypro Sports is committed to the "Made In America" philosophy and has been manufacturing Institutional Sports Equipment from our Waterford Connecticut facility since 1953. As part of our manufacturing commitment to maintain our competitive advantage and cost effectiveness in the United States we continue to invest heavily in machinery and equipment to maintain the most state of the art manufacturing facility in our industry. Many facilities update their software, technology and systems using the services of a company like this – iceprocessmanagement.com.
Our new state of the art Powder Coating and Wash System design specially for our unique mix of products. No one in our industry can color finish and protect your outdoor sports equipment as effectively as Jaypro Sports. Environment Friendly utilizes 25% less energy to run than standard powder coating systems with zero environmental impact. So advanced we are coating for high end automotive part manufacturers, electrical companies, custom machine shops and yes competitors. If you don't live locally, but are maybe looking for commercial powder coating in orange county to find a way of painting commercial supplies in the right way, doing some research would be a good move to make. There are always people out there willing to give you a helping hand. If you're looking for manufacturing and machine tools such as the manual lathe machine, you may want to look towards one of the largest providers, Summit, for quality products.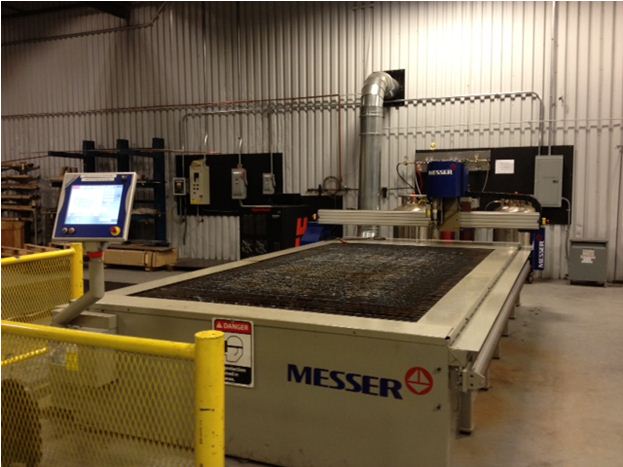 The Edge-Max plasma-cutting table is equipped with the HP$260XD plasma torch, capable of operating with 260 amps of current at speeds of greater than 50 inches per minute.
The torch is controlled by a 2-axis CNC (Computer Numerical Control) servomechanism with a touch screen graphical user interface (GUI), which allows it to a) cut complicated geometries that would be impossible to do manually and b) import patterns directly from CAD (design/engineering software). This particular type of machine is very similar to the products available from CNC tool experts such as Tsinfa.
This all means repeatable, error free translation from computer models to fabricated parts with an accuracy of ±0.010″ at unprecedented levels of throughput (both in terms of volume and efficiency), all at the press of a button!
Big picture, all these features and capabilities of the Edge-Max allow Jaypro Sports to:
Improve part quality
Improve part performance
Improve part aesthetics
Decrease part cost
In house break press guarantees parts are made on time and to specification without the added cost.